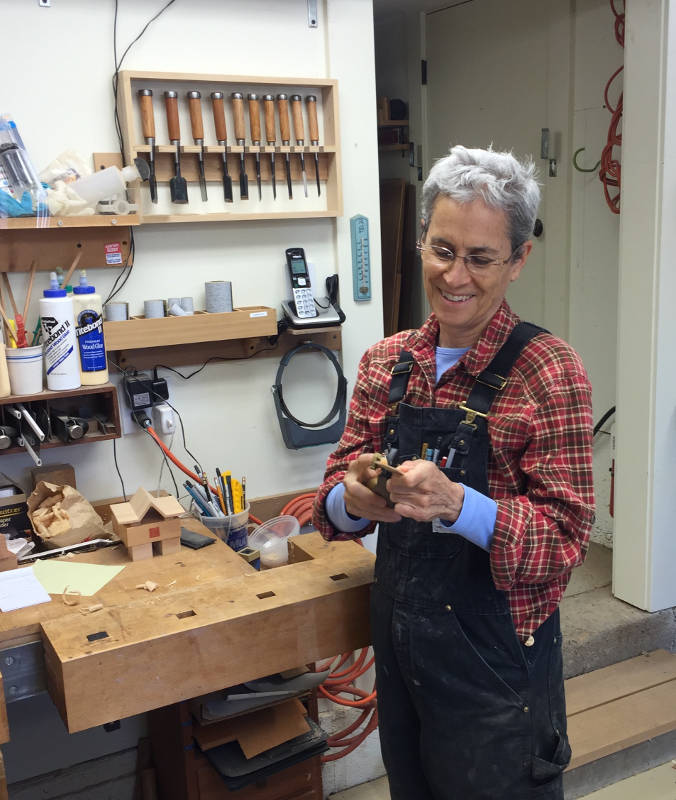 Jan Zaitlin lives in the San Francisco Bay Area, has worked as a custom furniture maker and designer and is now a full time artist. Represented by Cecile Moochnek Gallery, Berkeley, CA.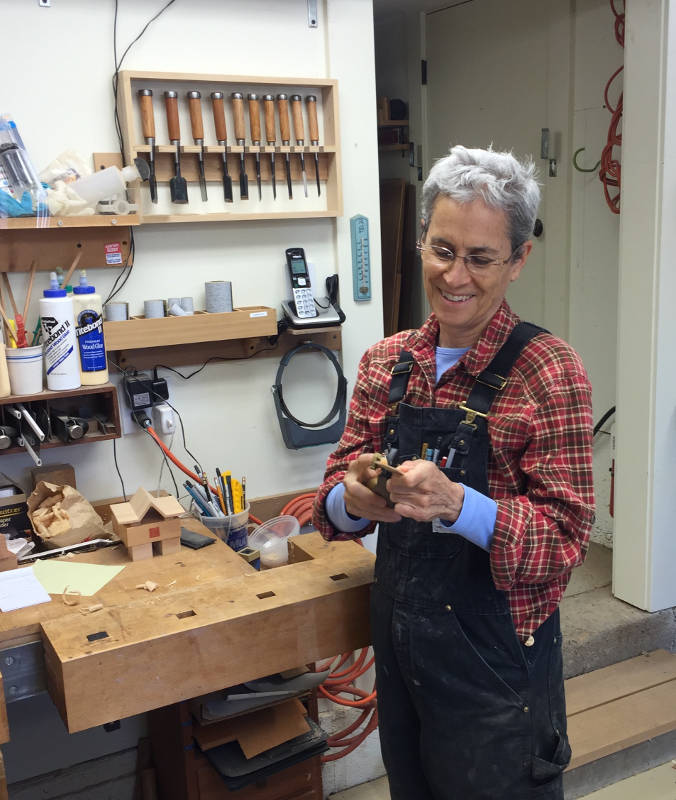 Artist's Statement
I am interested in blending organic forms and materials with human-made, architectural constructions. I am especially drawn to the patterns that humans create in the farmlands of the Great Plains, that "organized landscape".
As a former professional woodworker/furniture maker, I have a strong appreciation for the beauty of wood as well as a love of construction and design. My passions for vegetable gardening and nature journaling enhance my connection to the natural world.
I see each piece as a composition of a limited number of syllables, like a haiku, if you will. Some of the individual blocks are painted, some are left untouched to allow the natural pattern of the woodgrain to be celebrated.
The wood is Port Orford Cedar that has been hand-rubbed with beeswax. This is the same wood that is used in Japanese temples.
Education
Completed Wood Technology Program, Laney College, Oakland, CA 1973
BFA California College of the Arts, Industrial Design Major, 1990.
BFA California College of the Arts, Painting Drawing Major, 2001.